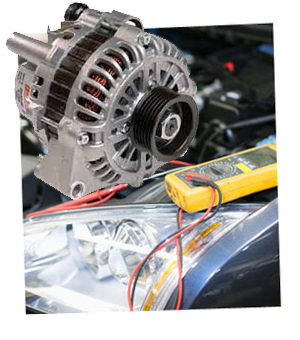 The alternator is responsible for topping up your car battery with power; a flat battery may be the result of a broken alternator. If you are driving down the road and experience a dimming of your dashboard lights or reduction in the power of your car heater (or it turning off completely), then this may be indicating that the alternator is not working correctly and so the battery is losing power.
At Auto Electrics West Midlands we have many years in diagnosing car electrical problems, including alternator issues. Should you require a new alternator in Blackheath, Halesowen or the surrounding areas, visit us and we will supply and fit you a new alternator at reasonable cost.
Give us a call today on 0121 559 2400.