Car Security Services in the West Midlands
Auto security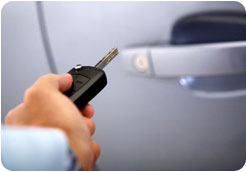 At Auto Electrics (W Midlands) Ltd, we provide a valuable service to our customers, ensuring that their vehicles and their valuable content are protected and secured at all times.
The facts: latest statistics have shown that every 20 seconds a car is stolen in Europe. The chance of your car being stolen if left unsecured is high.
Securing your vehicle
After purchasing your pride and joy, it is important that you have an appropriate security system fitted so that you can keep hold of it. Security comes in various levels depending on the make of car, your budget and level of protection required.
At Auto Electrics (W Midlands) Ltd, we can advise you on the best security system for your car and then install that system to protect your car from getting stolen.
Our car security services include:
Security systems fitted
Full insurance back-up
Guarantee of satisfaction and service
Coding service on remote systems
Full back-up service
Stereos and insurance-approved alarms are both supplied and fitted to your specification.
Why use alarm systems on your vehicle?
Most cars are broken into in order to take interior valuables such as Sat-Nav or loose cash etc. An alarm system acts as a deterrent for intruders as if triggered, it will attract attention from surrounding public.
The majority of alarm systems are supplied in conjunction with an immobiliser which makes it impossible for the thief to start your car without the appropriate key as this contains the transponder which will disable to immobiliser. Therefore, your car is unresponsive and cannot be stolen.
To secure your car and prevent any thefts, call Auto Electrics (W Midlands) Ltd today on
0121 559 2400.