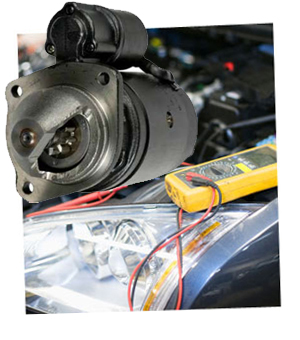 Have you ever popped your keys into your car ignition, turned the key and then…nothing? Many people assume that this is due to a flat battery, however, it may in fact be the starter motor which is to blame.
The starter motor is a very powerful small motor which when turned sparks the engine into life; without one, the only option is to jump-start the car.
If you have problems with your starter motor in Halesowen, Blackheath or the Black Country, drop in to us at Auto Electrics West Midlands. We are a leading starter motor supplier and can fit your new starter motor for you on the premises.
Give us a call today on 0121 559 2400.